CALL MANDY NOW ON (07375) 052565
ADVERTISE WITH TOWN AND VILLAGE LIFE MAGAZINE
Since the magazine's launch in 2012, Town & Village Life has become a popular and respected local lifestyle publication.
We reach thousands of potential customers who live and shop on your doorstep. A great platform for advertisers within the Stourbridge area, surrounding towns, villages and hamlets  to promote their businesses and services to targeted addresses in these areas.
Advertising works best when done consistently. Not everyone will be in the market place for your product or services all of the time. By maintaining a presence you will be "at top of mind" with our readers WHEN they are ready to buy.
TO ENCOURAGE YOU TO PROMOTE YOUR BUSINESS MORE EFFECTIVELY WE OFFER COMPETITIVE LOYALTY RATES IN EXCHANGE FOR YOUR LONG-TERM COMMITMENT.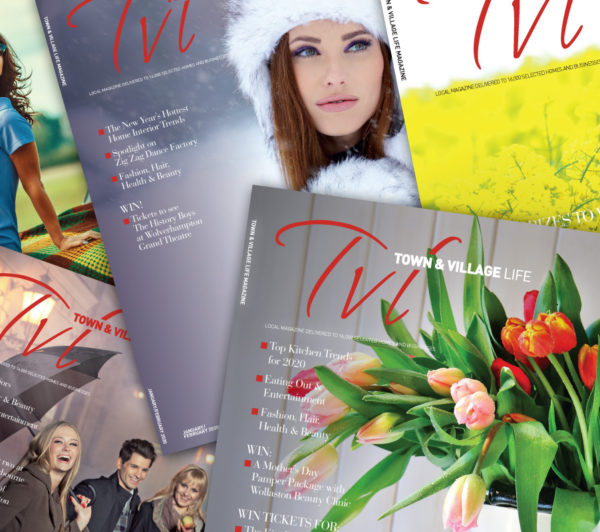 Distribution area
Sedgley – The Northway, Cotwall End, Gospel End DY3
Swindon & Himley, DY3
Amblecote, DY5
Kingswinford & Wall Heath, DY6
Kinver, Bobbington & Enville, DY7
Stourton & Lawnswood, DY7
Norton, Oldswinford & Wollaston, DY8
Hagley, West Hagley & Pedmore DY9
Belbroughton DY9 (drop off locations)

Our bi-monthly publication is distributed to a total of 16,000 selected households and businesses within our local area.
ADVERTISE IN OUR MAGAZINE FROM AS LITTLE AS £110 PER EDITION!
If your target market includes any of these areas then we would be happy to help you design a package of advertising to suit your business needs.
Interested in advertising in the west side of Wolverhampton and surrounding areas?  Call Mandy on (07375) 052565 to advertise in Wolverhampton West Magazine, reaching a total circulation of 41,000 copies to selected homes and businesses.
Shown below are a selection of our magazine advertisers
QUARTER PAGE

HALF PAGE

FULL PAGE

PREMIUM PAGE
PREMIUM ADVERTISEMENT SIZES
Local, affordable advertising, that works!